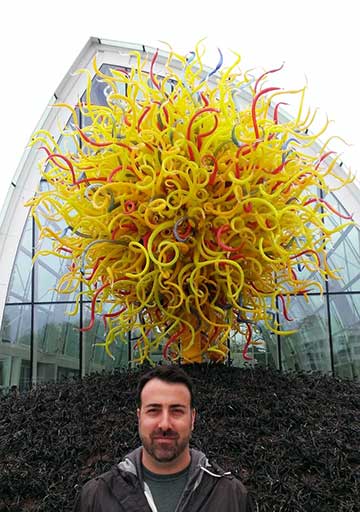 Alex Warner
Founder & CEO
---
Alex is a web dev OG having cut his teeth in tech during Internet 1.0 in the late 1990's. Shortly after graduating from UCLA he joined EarthLink as an enterprise account executive outfitting Fortune 500 companies with nascent Internet and web services. A few years later he transitioned to marketing & advertising but while frequently working with the web development team on projects he discovered his passion for coding and building.
In 2000 Alex left EarthLink and, with a stack of books on a myriad of tech topics, began his career developing websites, web-based applications and digital marketing/SEO strategies for small and growing businesses. During this time the Internet evolved at a breakneck pace and while clients' needs became more sophisticated – Web 2.0, e-Commerce, smartphones, social media, cloud computing, IoT – Alex relished the opportunity to continuously learn and upgrade his skills.
In 2016 Alex founded Overture Web Development LLC. The mission: to build excellent, meaningful web experiences for B2B and B2C clients of all sizes.
Alex is a Los Angeles (nearly) native and when he's not waist-deep in source code can be found braving the city streets on his bike, teaching his old dogs new tricks (down!) and cashing in his credit card points to travel to parts unknown.
---